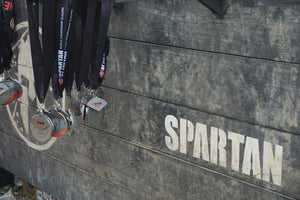 Luminox, The Official Spartan Watch and Official Timing Partner of Spartan Race
Luminox is the Official Spartan Watch and Official Timing Partner of Spartan's destination events and series from all over the global, from USA, Japan, Hong Kong and recently, Singapore! 
What is Spartan all about? Spartan is the worlds largest obstacle race and endurance brand. With more than 200 events across more than 35 countries in 2018, Spartan will attract more than one million global participants offering open heats for all fitness levels, along with competitive and elite heats. 
Built for untiring grit and peerless durability, Luminox matches Spartan racers' mental and physical toughness. As the watch of choice for the U.S. Navy SEALS, Luminox is the perfect fit for the rugged and daring Spartans. As racers wrestle over lofty walls and compete against miles of intense terrain, the modern-day Spartans carry an unwavering spirit of the fierce Spartan warriors - historically distinguished for their mental rigor and military preeminence. 
Equipped with Luminox timepieces, Spartans will be able to test their limits through the toughest conditions. The partnership of Luminox and Spartan will be a fascinating juxtaposition of the supreme symbols of strength, fitness and grit.
---