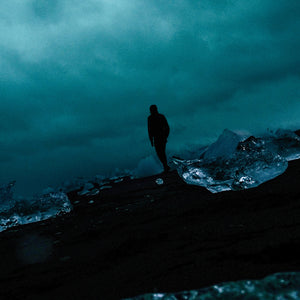 What is Luminox Made of?
Luminox has always been known for its durability and ruggedness. What could be the reason? After reading this post, we are sure that everyone will understand why Luminox is among the top rugged and sturdy timepiece brand in the industry. 
1. CARBONOX™
Luminox uses an innovative carbon compound material - CARBONOX™ - for its ultra-lightweight watches. CARBONOX™ is six times lighter than steel, three times lighter than titanium, non metallic, anti allergenic and anti-magnetic. CARBONOX™ has strong chemical resistance, very low thermal extension, low heat expansion and is weatherproof - creating a rigid and hard finished watch case that takes ruggedness and durability to a whole new level. 
2. CARBONOX™+
CARBONOX™+ is a high performance carbon long bar compound, in which carbon fibers count for 40% of the compound. In addition to the many consumer benefits already provided by CARBONOX™, CARBONOX™+ also delivers ultra-strong watch case, thanks to the rigidity of the carbon fibers, tensile strength, which is twice as high as with CARBONOX™, while water absorption is three times lower. CARBONOX™+ imparts a very modern and distinctive gray colour to the Luminox watches. 
3. CRYSTAL
Our sapphire crystals are scratch resistant with anti-reflective coatings for superior readability at all times. Our mineral crystals are specially hardened (550 to 650 Vickers), approximately 20% harder than conventional mineral crystals.
4. STAINLESS STEEL
Luminox uses high grade 316L stainless steel which has superior strength. 316L steel is also more scratch resistant and will not oxidize, rust or change colour. 
5. TITANIUM
A high-tech material used in industries where weight and strength is important such as aerospace and automobile racing. Titanium is as strong as some steels, but 45% lighter and non allergenic for those with sensitive skin.
---
2 comments